[vc_row][vc_column][vc_column_text]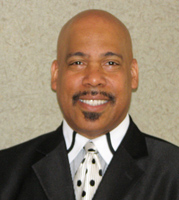 Suffragan Bishop Craig S. High, General Secretary
The General Secretary's distinctive and important duty is to act as the recording officer of corporate meetings. Suffragan Bishop High currently serves as Senior Pastor of Bethesda Temple Apostolic Church in Dayton, Ohio, "The Home of Grace." His lovely wife and partner in purpose is Evangelist Teresa High, and together they have one daughter, Whitnye Cherise.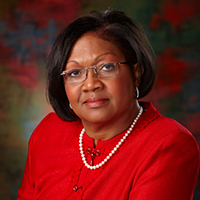 Suffragan Bishop Ann Storey-Pratt, Assistant General Secretary
The Assistant General Secretary shall exercise those functions and duties delegated to her by the General Secretary. Suffragan Bishop Ann Storey-Pratt serves as the Pastor of the Church of Jesus Family Worship Center in Springfield, Ohio. She has a deep love and compassion in her heart for children and their need for learning. Suffragan Bishop Pratt is the mother of one son and daughter-in-law, Brad and Danita Pratt, and two grandchildren, Kanecia and Chase. She is a firm believer that if there is a gift, God will make room for it. Suffragan Bishop Pratt has adopted a theme that she lives and preaches by, "God Can Do Anything!"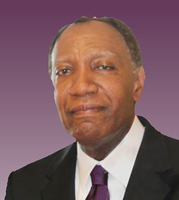 Suffragan Bishop Maxie Dobson, General Treasurer
In the care and management of the corporate fund, and for discharge of any connected duties, the General Treasurer is the active agent of the Pentecostal Assemblies of the World, Inc. and the Board of Directors. Suffragan Bishop Dobson is subject to their direction in all such matters, except in so far as this capacity and duties that have already been prescribed by higher authority. He is a retired Certified Public Accountant, pastor of The Tabernacle of Miracles Church in Fayetteville, North Carolina, Vice President of the Fayetteville Cumberland County Ministerial Council and Chairman of the North Carolina State Council. Suffragan Bishop Dobson is married to the lovely Lady Arletha Farland Dobson. They have two children and one grandchild.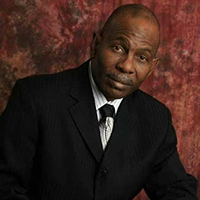 Suffragan Bishop Leon E. Parker, Assistant General Treasurer
The Assistant General Treasurer shall exercise those functions and duties delegated to him by the General Treasurer. Suffragan Bishop Leon E. Parker serves as the Pastor of Zion Apostolic Temple in Dallas, Texas. He is married to Leading Lady Charlotte M. Parker and the proud father of four children and ten grandchildren. The song, "We've come this far by Faith," truly holds up the light for our footprints in time. Certainly Suffragan Bishop Leon Parker has led his flock through many storms, but God has securely landed them where they are today. Thanks are unto God, who has given them the Victory.
[/vc_column_text][/vc_column][/vc_row]