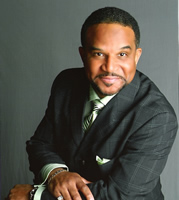 Suffragan Bishop Donald L. Golder, General Secretary
The General Secretary's distinctive and important duty is to act as the recording officer of corporate meetings. Suffragan Bishop Golder is the pastor of Temple of Praise Assembly of the Apostolic Faith, in Indianapolis, Indiana, USA. He was elevated to serve as "District Elder" in November 2003 by his diocesan Bishop James E. Tyson. He is the husband of Barbara (Scott) Golder, together they have three sons and one daughter.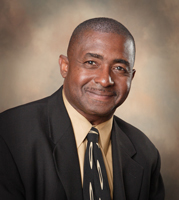 Suffragan Bishop James G. Rodges, Assistant General Secretary
The Assistant General Secretary shall exercise those functions and duties delegated to him by the General Secretary. Suffragan Bishop James G. Rodges is a vibrant, bold, enigmatic and captivating minister of the 21st century and Pastor of Jonesville Baptist Church of the PAW in Savannah, Georgia. He is married to Lady Phyllis Frazier-Rodges, and the two have four children.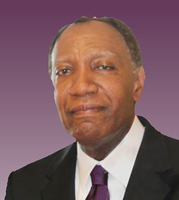 Suffragan Bishop Maxie Dobson, General Treasurer
In the care and management of the corporate fund, and for discharge of any connected duties, the General Treasurer is the active agent of the Pentecostal Assemblies of the World, Inc. and the Board of Directors. Suffragan Bishop Dobson is subject to their direction in all such matters, except in so far as this capacity and duties that have already been prescribed by higher authority. He is a retired Certified Public Accountant, pastor of The Tabernacle of Miracles Church in Fayetteville, North Carolina, Vice President of the Fayetteville Cumberland County Ministerial Council and Chairman of the North Carolina State Council. Suffragan Bishop Dobson is married to the lovely Lady Arletha Farland Dobson. They have two children and one grandchild.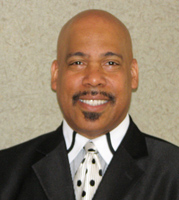 Suffragan Bishop Craig S. High, Assistant General Treasurer
The Assistant General Treasurer shall exercise those functions and duties delegated to him by the General Treasurer. Suffragan Bishop High currently serves as Senior Pastor of Bethesda Temple Apostolic Church in Dayton, Ohio, "The Home of Grace." His lovely wife and partner in purpose is Evangelist Teresa High, and together they have one daughter, Whitnye Cherise.