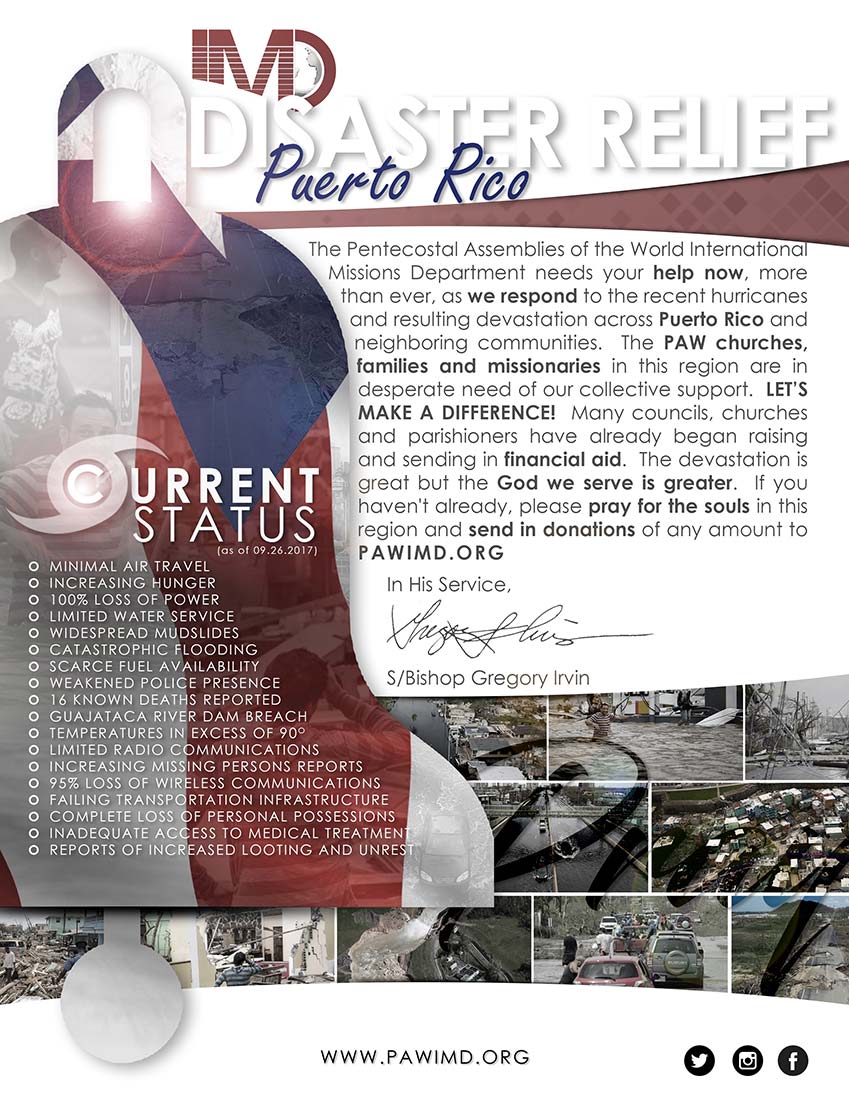 December 2017, the International Missions Department (IMD) planned to send a small contingent to Puerto Rico ensuring supplies are expeditiously distributed.
UPDATE: FEBRUARY 20, 2018
Final preparations are being made to ship the trailer to Puerto Rico in the coming days. Shipment was delayed as donations kept coming in coupled with the goal of sending a fully loaded trailer. The IMD (International Missions Department) is consummating a favorable contract to have the trailer delivered directly to our PAW brothers and sisters for distribution.