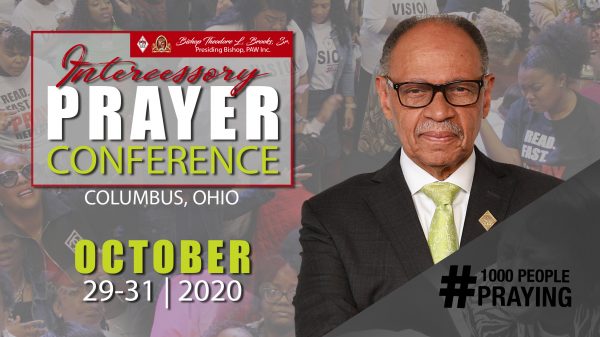 Get Ready For The 2nd
Intercessory Prayer Conference!
Join the #1000PeoplePraying movement when you meet us in Columbus, Ohio for the Intercessory Prayer Conference. Championed by our Presiding Bishop and the International Intercessory Team, plan to meet us for some concentrated time in God's presence. As details and registration is confirmed, you will find the most current information right here, so check back soon.
Registration will be required for this event. With registration, you will find additional conference resources and access to discounted hotel rates.
View Moments From Birmingham, January 2020