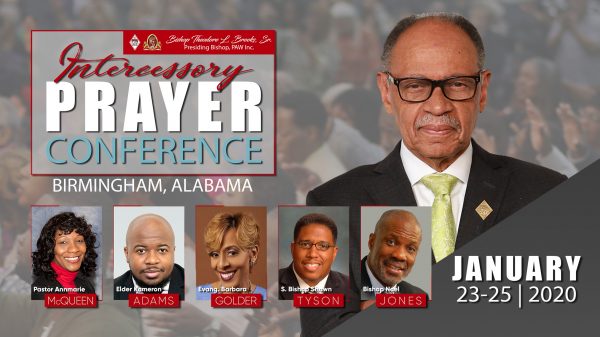 Get Ready For The Inaugural Intercessory Prayer Conference!
Join the #1000PeoplePraying movement when you meet us in Birmingham, Alabama for the first ever Intercessory Prayer Conference. Championed by our Presiding Bishop and the International Intercessory Team, meet us for some concentrated time in God's presence.
Registration is not offered for this event, but housing has been arranged and you can purchase conference resources; to include: 1. "1000 People Praying" Prayer T-shirt, 2. "Apostolic Word" Prayer Journal, and 3. Preferred Seating.
Transportation to and from the host hotel, which is Westin Birmingham, is available. Reserve a ride by contacting Faith Apostolic Church at (205)-925-6098 or via email to dewaynemarquel@gmail.com.
1. Select One of Three T-shirts