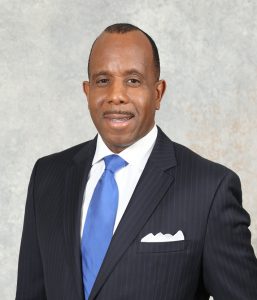 Welcome to the Pentecostal Assemblies of the World in the Cloud! GOD is good and His mercy endures forever. As we move into the season where mothers and fathers are celebrated, let us also continue to lift up in prayer our brothers and sisters who have lost loved ones. Long after the homegoing services have been held, the hurt remains. May GOD comfort and strengthen all those that sit in the seat of bereavement and know that we stand with you during these difficult times.
Recently, there have been reports of scams designed to exploit a fabricated situation. This serves as a reminder that we're in a battle with a real enemy; so let us be sober and vigilant. We're called to watch, as well as pray.
We will continue to do those things to keep everyone safe online while you're discovering all of what's happening within the Pentecostal Assemblies of the World, Inc. Our new website is designed to be mobile device friendly. On behalf of the Executive Board of the Pentecostal Assemblies of the World Inc, welcome back!
To GOD be the glory!!!